Thanks to the experience gained in the sector, SOAVIEM produces images and data management systems (Integrated PACS & RIS (Order Filler)) that can meet the needs of micro, medium and large facilities for diagnostic imaging. Gather, manage and distribute, through the internet too, millions of images, reports and all patient information in a simple, fast and reliable was the target that we set at design time.
Each version of our filing system has no "software" limits on the number of DICOM nodes and on the physical archive dimensions that depends solely on the characteristics of the hardware used. This particular architecture adopted allows to send the study performed at a single system which will be able to automatically manage also the production of the patient cd/dvd, the change of the executing State (MPPS) and distribution to any PC on network lan, wan, or vpn. All these operations, done in one step only, increase the efficency of workflow.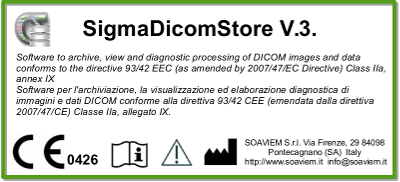 SigmaDicomStore V3.comes with class IIa CE marking and is registered as a medical device at the Italian Ministry of health with the number 1256832.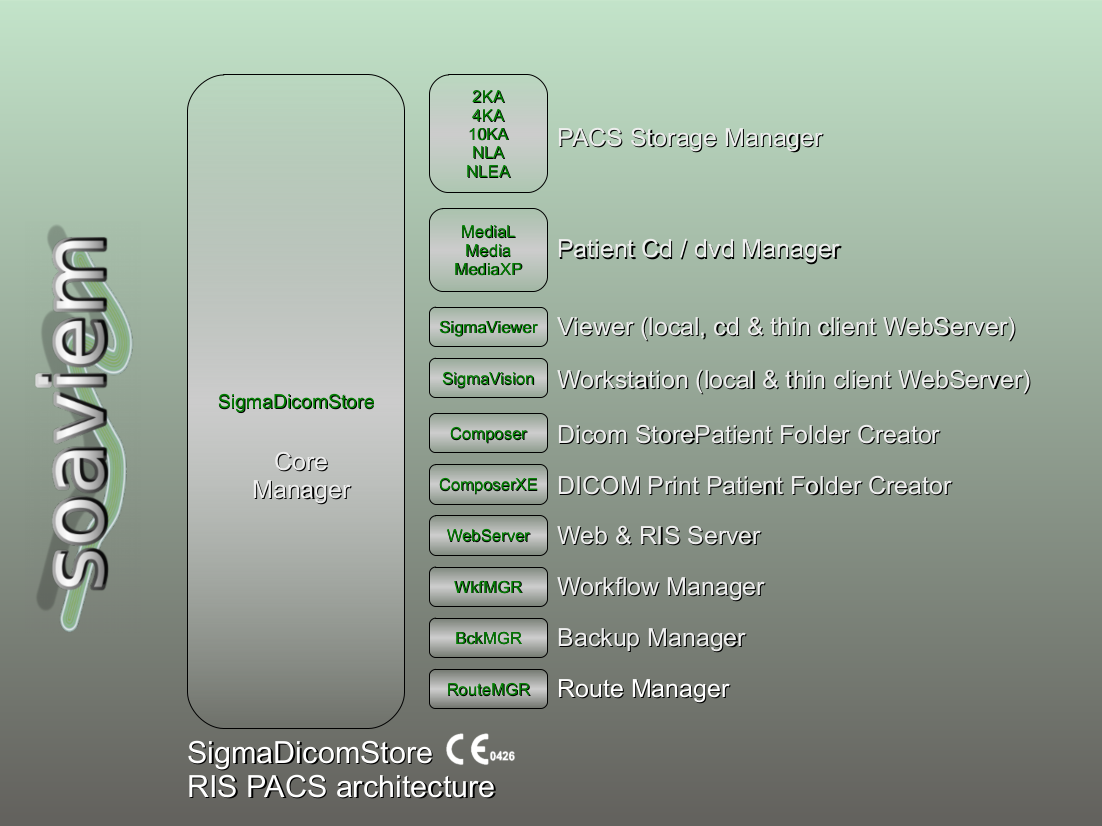 SigmaDicomStore is the main module and together its components is able to satisfy multiple needs with high indexes of reliability (Up Time > 99.8).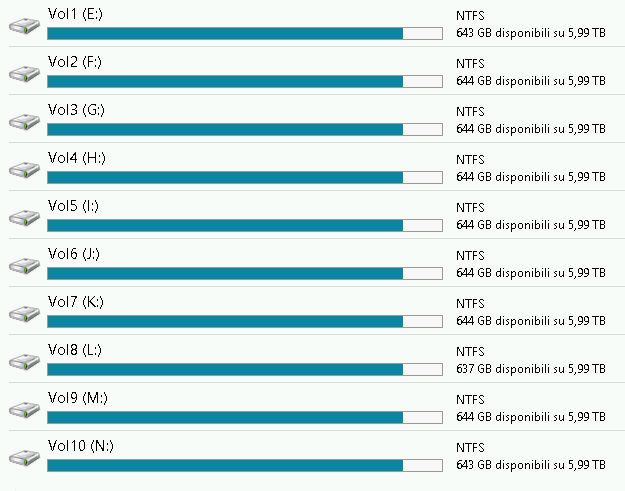 Archive of a PACS system managed by Sigmadicomstore. Sixty Terabytes for 115 millions of on line indexed images all available in real time everywhere you are.