Media is a component of SIgmaDicomStore used for producing patient CD/DVD containing images and reports through robotic systems that can burn and print printable media.

The module is available in three different versions (MediaL, Media and MediaXP) to cover the needs of small, medium and large facilities. All versions use 2 burners at the same time, if available, and keep track of all cd/dvd produced. If configuration contains the WebServer module the production and control of system can also be done from any pc (only with Media or MediaXP modules)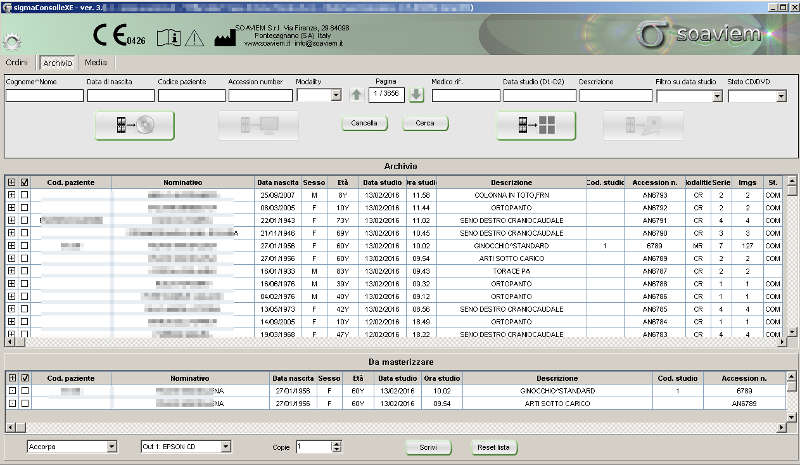 On all media produced is included a DICOM viewer which allows, in a simple and intuitive way, base processing on the images as the window/level change, zooming and panning, tiled series, the automatic display of reference lines on other planess and other processing functions such as displaying in cine mode that can be activated also in autostart. The viewer works on any windows operating system (even when run by users without administrative rights) and does not install files on local disks. For linux and mac can run through wine on linux or winebottler on mac. All modules manage primera,epson,rimage and xlnt.producers.

Benchmark:

-200 seconds to burn and print a dvd with 1016 CT images (512 MB) when patient study is already in the archive.

-320 seconds (60 seconds to receive images on a 100 Mbps, plus 60 seconds for waiting for new images) to burn and print the same studio when it is not present in the archive