Teleradiology, second opinion and more anywhere and fast

Webserver allows to an unlimited number of users, connected on  local network or from internet the complete management of the diagnostic imaging department.

You can access trough web browser and via thin client (SigmaConsolleXE and SigmaRemoteViewer as base and SigmaVisionR as optional).

When connecting through the internet, data is encrypted using 1024-bit ssl certificates provided to each individual user for vpn access.

SigmaRemoteViewer or SigmaVisionR that handles up to 4 monitors and make studies comparison allow quick access to images, printing, processing and MPR plus production of the report and study notes.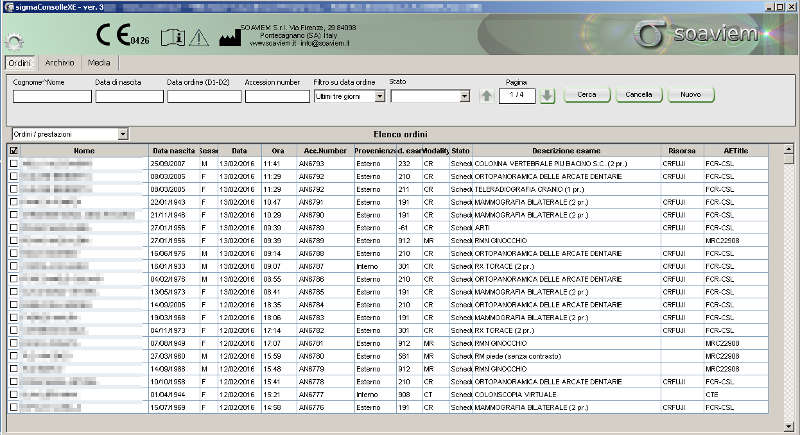 With SigmaConsolleXE you can:
- Produce / edit a study note and report
- Import  DICOM files
- Produce patient cd/dvd if Media or MediaXP ara available
- Create a study order if WkfMGR is included in configuration chosen
- Browse and search main archive


Contact us to get a free demo account